First up, this morning's Beijing Morning Post: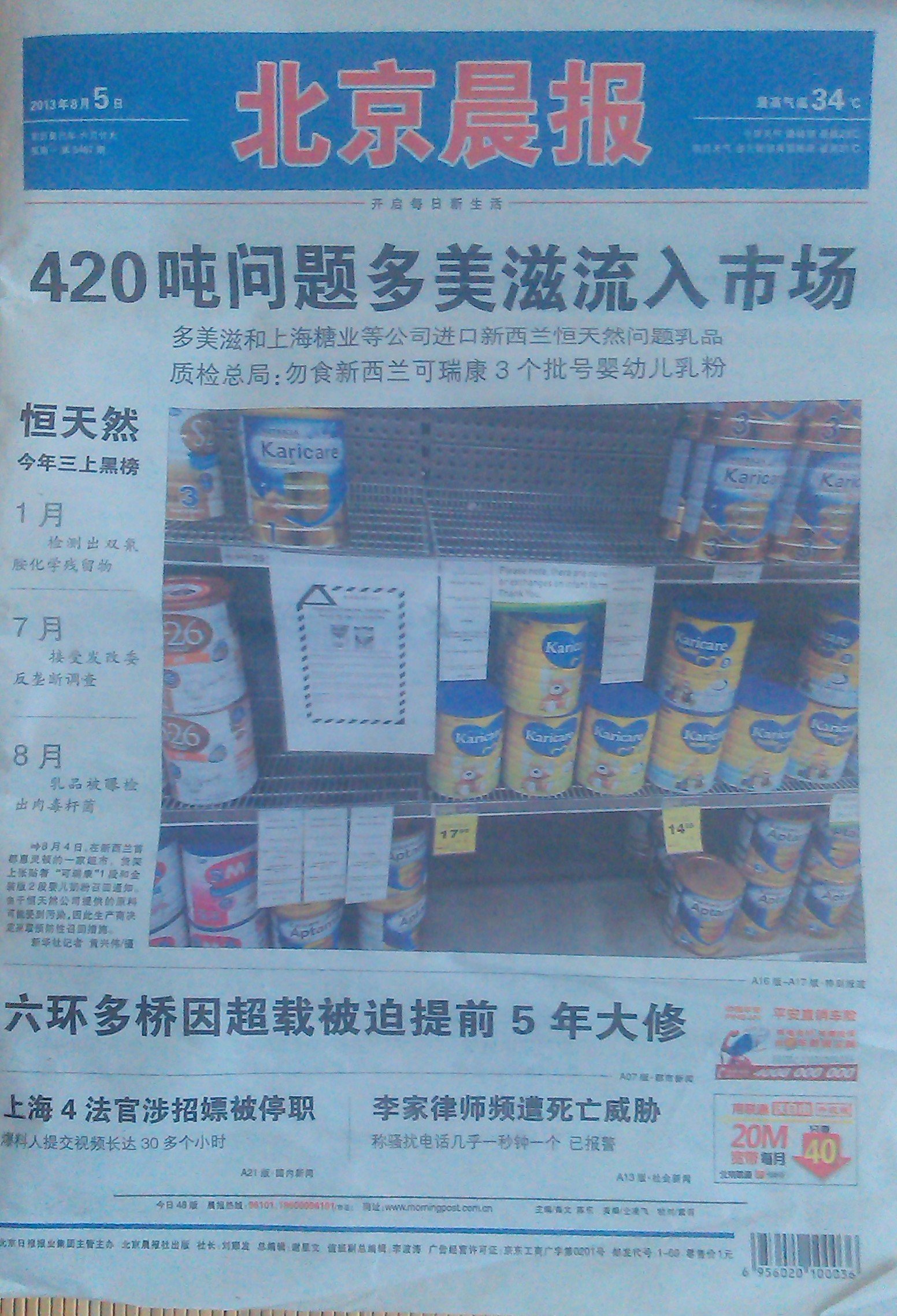 The top headline: 420 tons of problematic Dumex has entered the market.The photo: Shelves in a supermarket in Wellington, New Zealand.
Down the left of the photo: A timeline of Fonterra's problems in China this year. January: DCD. July: NDRC anti-trust investigation. August: Discovery of botulinum contamination.
Front page number 2, today's The Mirror: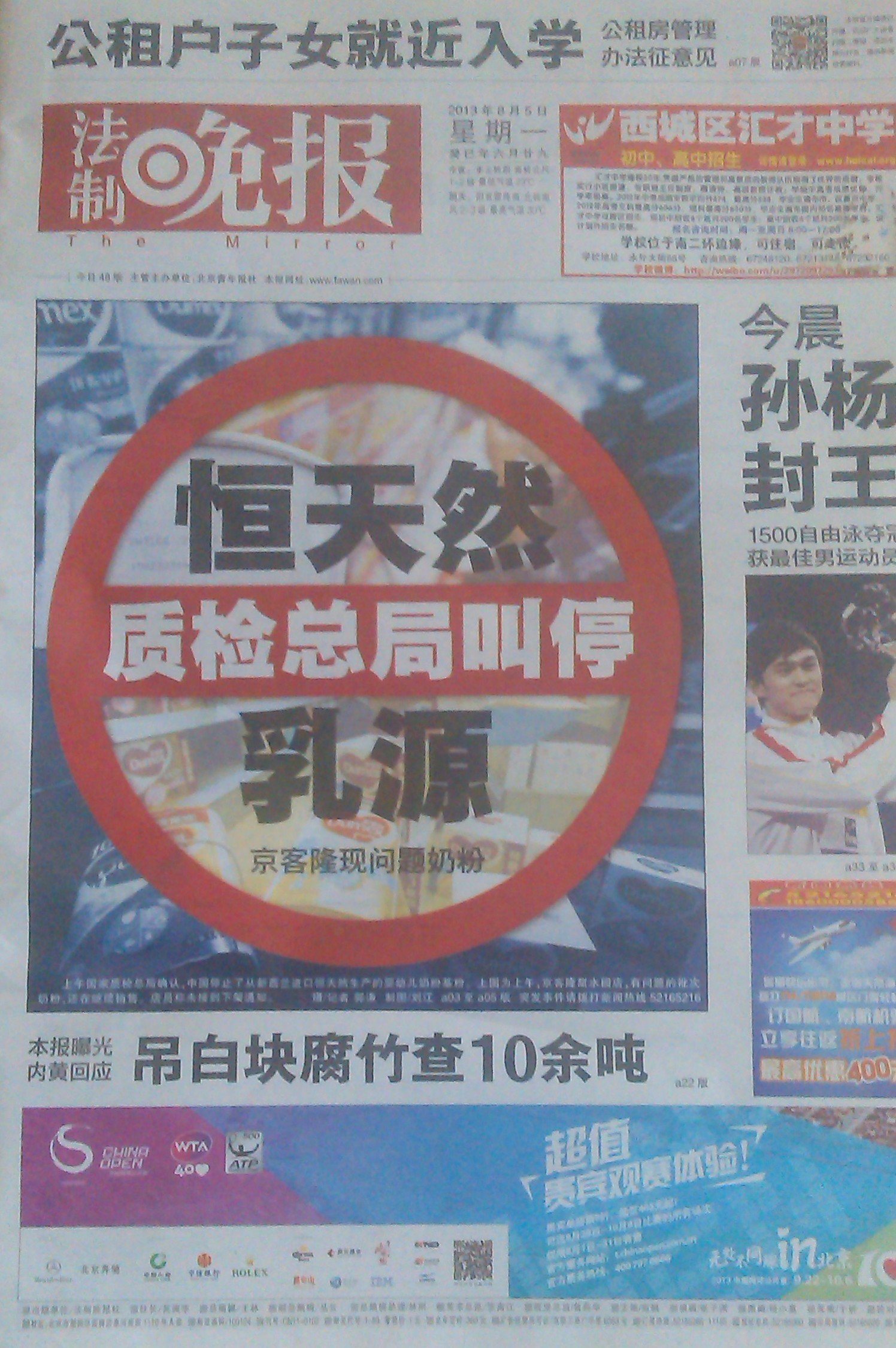 See that big red "banned" circle? The black characters above the horizontal red line say "Fonterra". The white characters within the horizontal red line say "AQSIQ calls a halt". The black characters below the horizontal red line say "milk", but milk of a raw material kind to be used in the manufacture of other products. The small black characters within the circle below "milk" say that Jingkelong, a Beijing supermarket chain, has found problematic, i.e. potentially contaminated milk powder. There are two branches of Jingkelong within a 10 minute walk of where I sit, and plenty more across the eastern side of Beijing and further afield.